Presented by the experts at Xylem
Join us for this live Webinar | Friday, June 19th, 2020 | 11:00 AM ET
Lift stations are an essential component of many municipal or industrial wastewater collection systems. In fact, most collection systems are not sustainable without lift stations. These stations face many risks, including electrical failure, control failure and mechanical failure. Current lift station design calls for the installation of a backup diesel generator, but this solution only protects against one of the many potential risks for a lift station. To ensure uninterrupted flow of wastewater, many lift stations are equipped with Dri-Prime Backup Systems (DBS) as contingency plans for pump stations. The DBS provides independently-powered backup pumping for a variety of emergency situations, making it ideal for regions prone to hurricanes, heavy rains or intense snowmelt.
This session will be presented by Hunter Powell and Jaren Stensland.
Hunter Powell  
Godwin Product Manager – Americas
Hunter Powell is the Godwin Product Manager for the Americas. Hunter is an industry expert with 11 years of engineering experience in dewatering and bypass pumping system design and standards.  For the past 5 years, he has designed numerous water and wastewater projects for the Southern US and he has supported our customers through many tropical storms and hurricanes during his tenure. He holds a degree in Biological Systems Engineering with a focus on Land and Water Resource Management from Virginia Tech.
Jaren Stensland
Sr. Application Engineer
Jaren Stensland is a Senior Application Engineer for the America's Commercial Team with Xylem dealing primarily with Godwin and Flygt pumping products and systems. He has over 10 years of experience in the design, implementation, and commissioning of dewatering and sewage bypass projects in the Western region of the US. He was part of the Innovation and Technology Fellowship program for Xylem, and involved in the Xylem Watermark program that included building water filtration towers to provide clean drinking water to schools in India. Jaren holds a degree in Civil Engineering from Montana State University, and is a registered Professional Engineer in multiple states in the Western US.
Click Below To Register: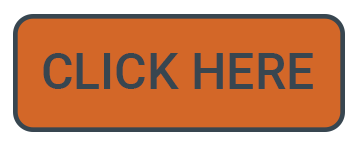 Oops! We could not locate your form.