Steam System Design
In this session we will cover :
Fundamentals of Steam

Basic Steam
High Pressure vs. Low Pressure
Flash Steam
Typical System Layout
Useful Conversion Factors

Heating Load

Heat Transfer Equipment

Challenges of Lifting Condensate

Steam Pressure Regulation
Steam Traps Operation & Sizing

Boiler Trim + Misc.

Condensate Return Units
Boiler Feed
Deaerator
Boiler Explosion
Click the image below to begin training: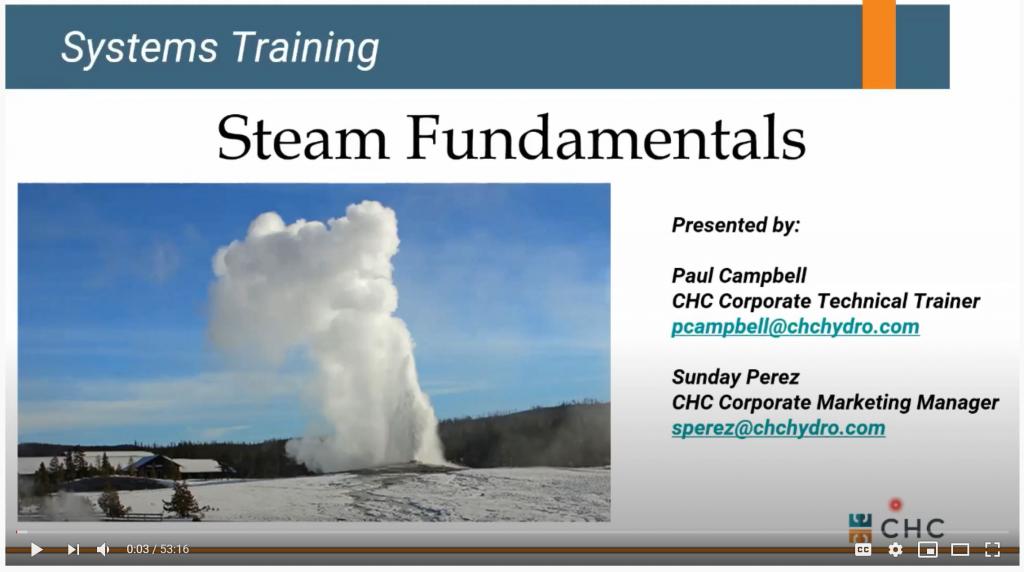 Oops! We could not locate your form.